By joining multiple photo-etched metal plates using diffusion bonding, it is possible to create complex, microscopic shapes that are impossible to make by cutting or machining, and to create a variety of jigs and tools.
Spring-loaded trays
The Super Tray was born to solve the problems of the past.
■ Customization according to field and application
■ Proprietary spring-loaded structure enables high-precision batch fixing and releasing.
■ Vacuum deposition, printing, inspection and assembly are possible within the tray
■ Reverse operation is supported
■ Improved production efficiency due to increased filling rate
■ Full support from design to realization of original standard products
Applications: laser marking, solder printing, screen printing, die bonding, wire bonding and more!
Click here to download the spring-loaded tray specification (PDF)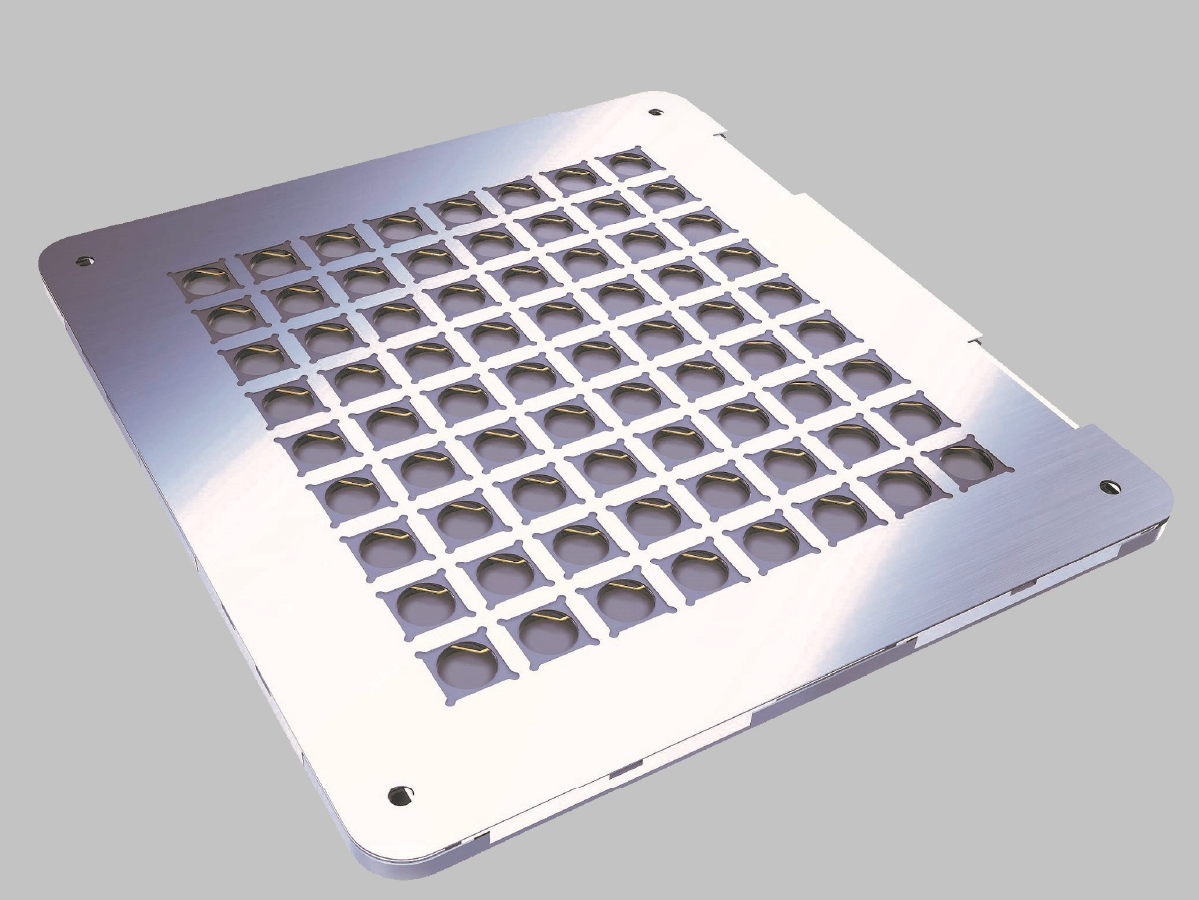 Trays, carriers
We manufacture trays and carriers for transfer, suction, positioning and transportation of ceramic capacitors, IC chips and other products.
Single-layered and multi-layered structures joined by diffusion bonding are available. Please also feel free to contact us if you want to reduce the cost or delivery time of products manufactured by other methods.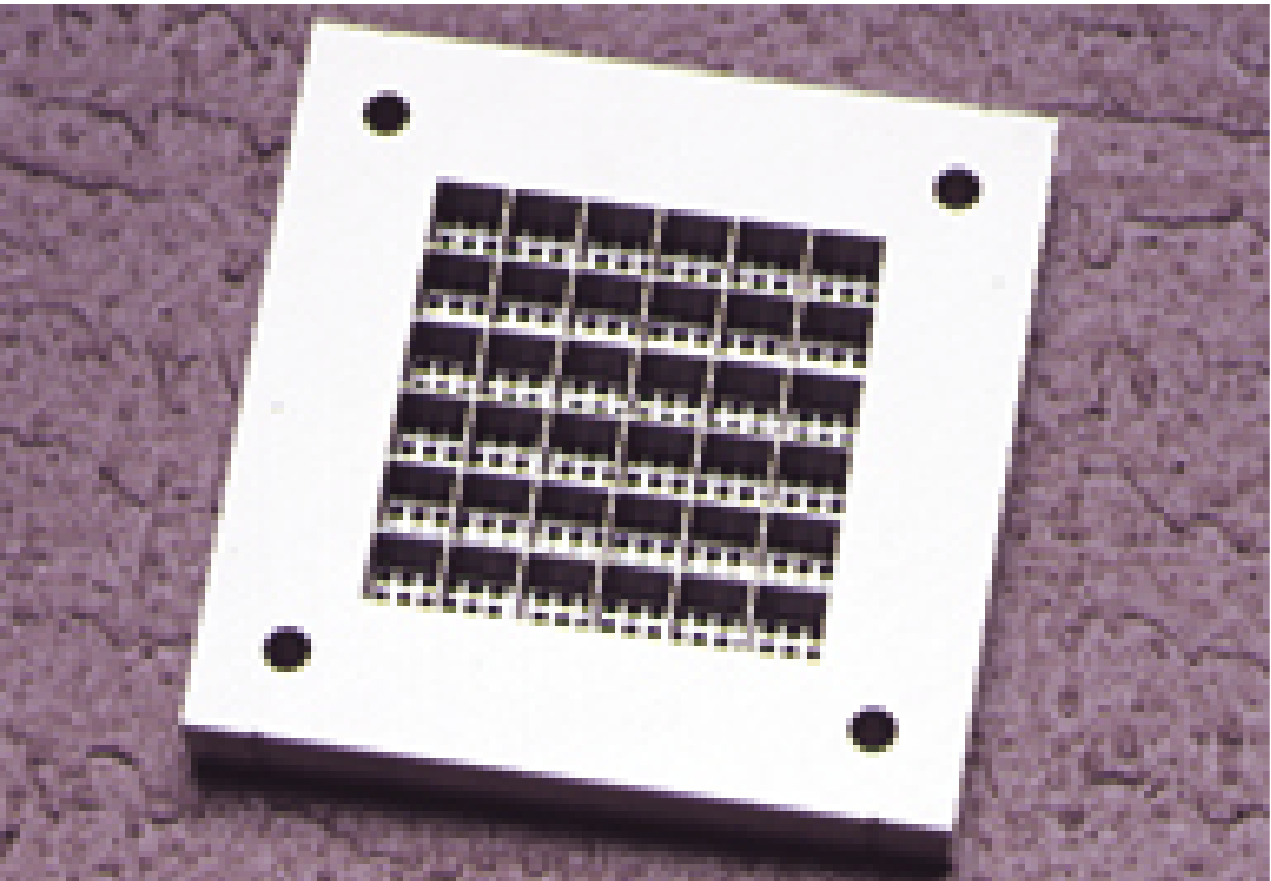 Metal masks
We manufacture deposition masks for formation of ceramic capacitors, crystal oscillators and other circuits.
We also manufacture various masks for single-layered and multi-layered circuits (simultaneous bonding of multiple materials by diffusion bonding) using our proprietary manufacturing method.