Integrated production to perform everything from design to manufacturing and delivery at startling speed
Developing machine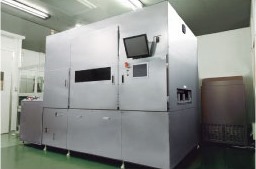 Etching machine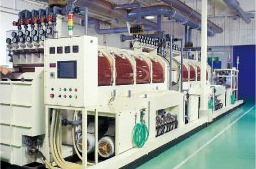 Automated stripping machine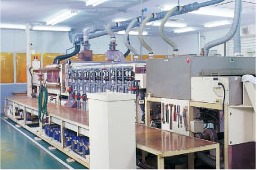 Automated 3D measurement device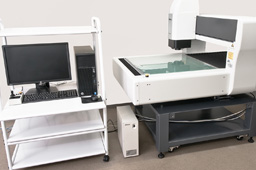 Image dimension measurement device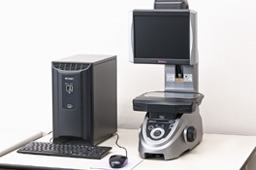 X-ray fluorescence film thickness meter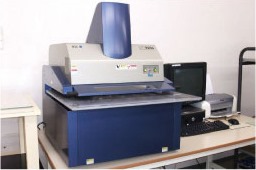 Photo-etching prototypes - Shipping in as little as two days
We can ship photo-etching product prototypes in quickly as the day the following day.
We offer a wide range of post-etching plating, including partial gold plating, partial tin plating, and partial nickel plating. We also offer black matt coating and black plating to reduce light reflection from products after etching.
Our integrated in-house production system can perform everything from photo-etching prototype manufacturing to plating with delivery times as short as two days.
* Consult with us regarding different materials, plate thicknesses, and patterns.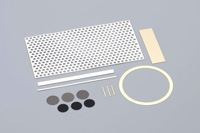 Unique 3D fine precision molding expertise that combined photo-etching and diffusion bonding
Diffusion bonding uses heat to cause reactions at the atomic level to bond metal plates.
Several plates made using photo-etching can be stacked and diffusion bonded to create complex products with fine details or voids that cannot be achieved through cutting and machining. We use our integrated production system, with its photo-etching technology, to achieve high cost performance in manufacturing, not only for prototypes but for mass produced products as well.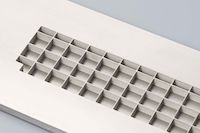 Maximum processing dimensions of 500 x 2,000 mm, plate thickness range of 0.005 to 2.0 mm thick
To enable our large plate production line to be used for metal masks for large glass substrates, shim plates for large machining tools, and the like, we have installed an etching line developed in-house, capable of handling sizes up to 500 x 2,000 mm. (Exact dimensions vary depending on thickness)
We have an extensive track record of manufacturing semiconductor components such as evaporation masks and mesh patterns. Our equipment can process plates with thicknesses of between 0.005 to 2.0 mm.
* Consult with us regarding which materials to use.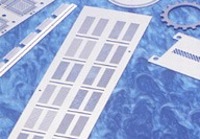 One-stop service includes secondary processing after photo-etching
Feel free to ask us about secondary processing following photo-etching, such as plating, spot welding, laser welding, and wire cutting. We are a one-stop solution provider.

Special etching solution and automated process management for sharp processing finishes
The secret to our etching finish is the etching solution we use.
We use high quality, special etching solution and our own unique etching solution automated management system to maintain a stable supply of etching solution even when performing large-scale etching. This stabilizes dimensions and produces sharp, detailed, high-precision product finishes that have earned the praise of our customers.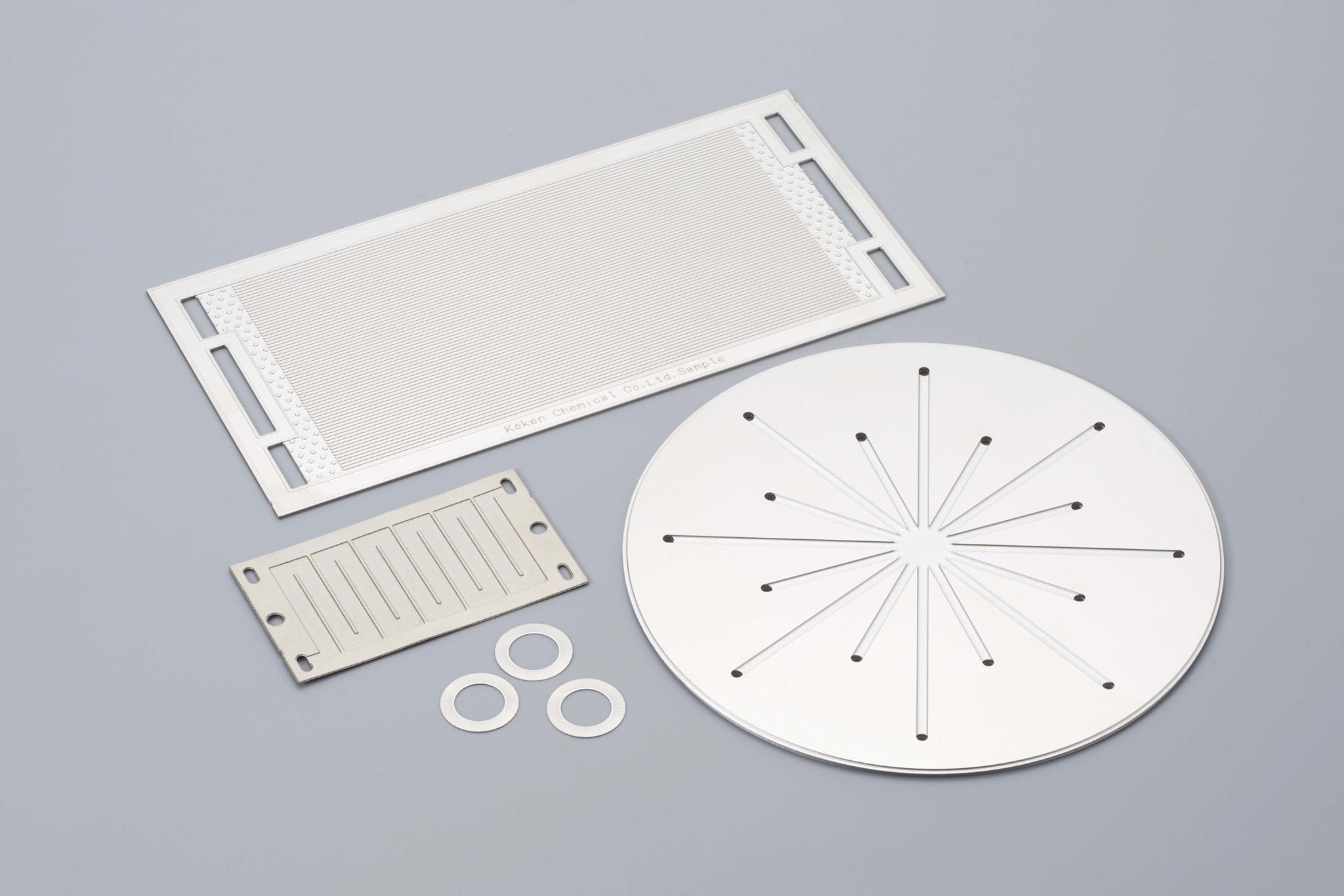 Photo-etching features
Photographic technology is used to create a plate and then chemical corrosion is used to form shapes. This makes it possible to create complex micron order shapes without product burring or warping.
Compared to other metal processing technologies, it can be used for small lot, high mix production with short turnaround times.
It does not require expensive molds, so, depending on volume, it can offer cost advantages over press manufacturing.
Photo-etching can also be used for products that does not use the bridges generally required for etching.