Using etching technology, we can manufacture various products in many industrial fields.
Please feel free to contact us for more information, including cost reduction and shorter delivery time.
Various spacers
We offer precision spacers of various thickness with an accuracy of ±0.002. (stainless steel)
We are ready for the mass production of various spiral springs for mobile phones (for auto-focus actuators) and other products.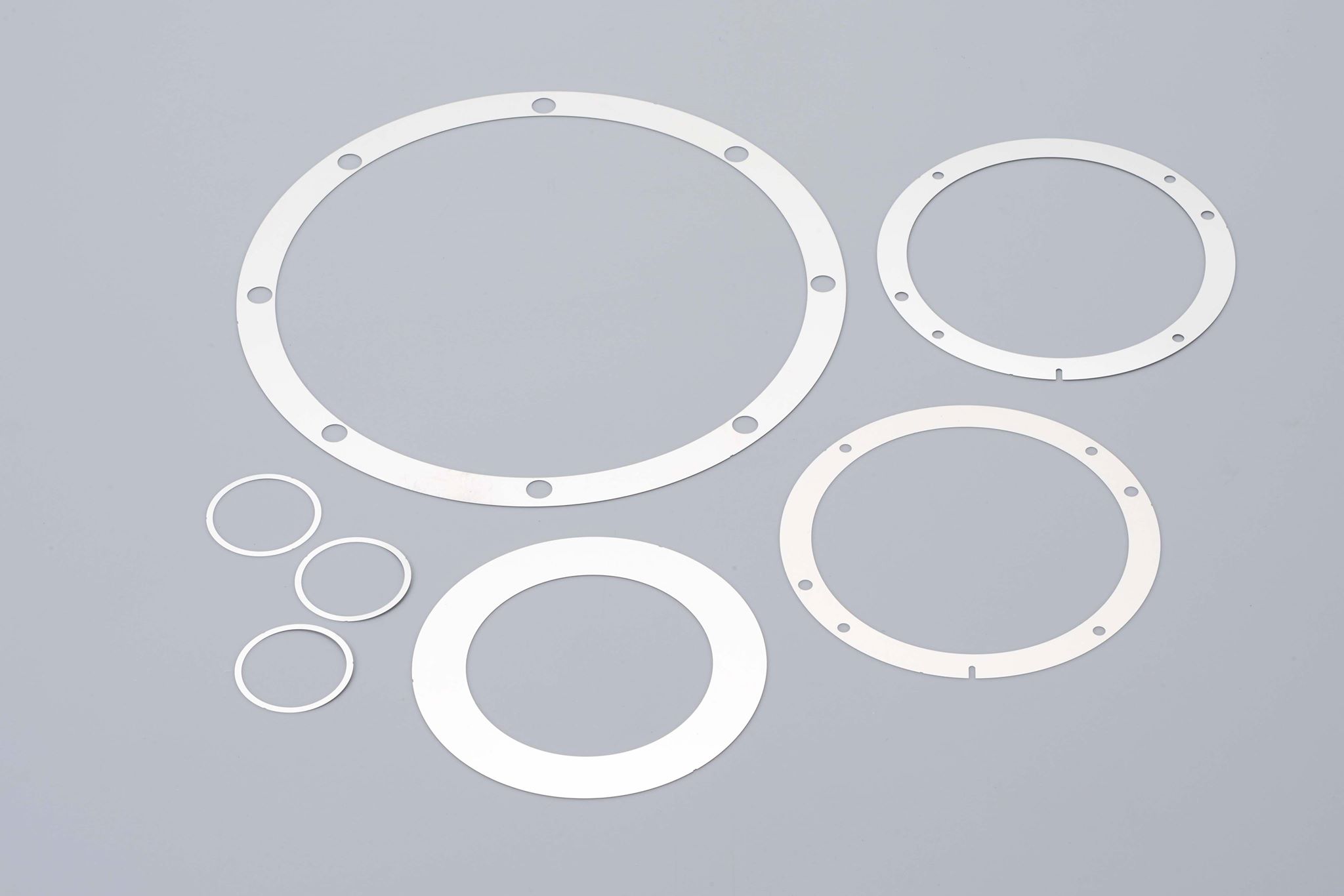 Printing machine parts
We manufacture various internal parts for copiers and printers for consumer and large industrial applications.
We mass-produce various grit plates and discharging needles. Please consult us if you need to review the cost.
Optical components
We offer antireflection plating.
Painting and film coating are also available in addition to plating. We can propose appropriate treatment according to the required accuracy.
Since products are processed in sheets, the processing cost of a single product is low.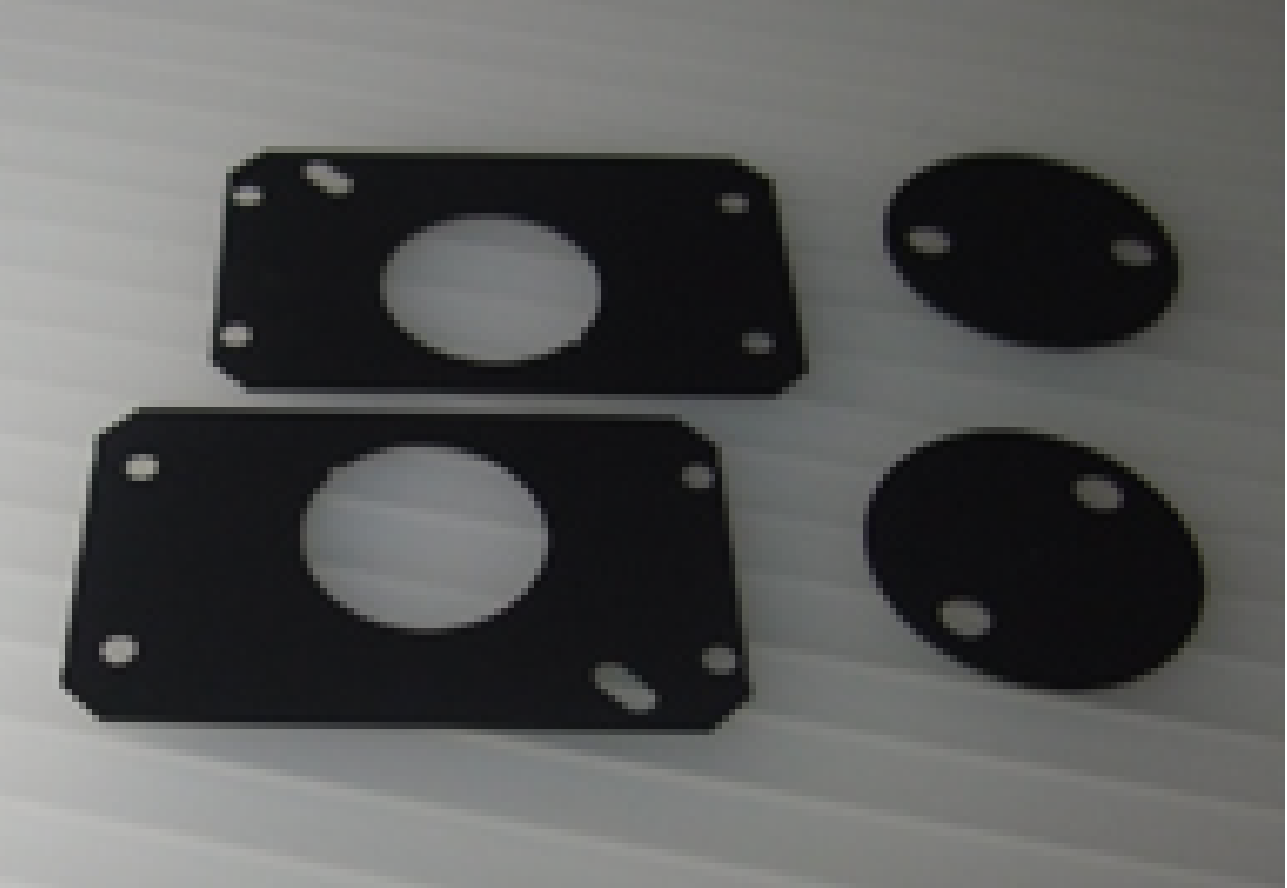 Heat sinks
We manufacture fuel cell separators using multiple engraving steps of half-etching. Different thickness patterns can be etched on one side of a plate.
Various flow channels can be created by joining several sheets made from SUS or other materials using diffusion bonding.
We have used photo etching technology to create flow channels and manufacture products containing 100 stacked plates with a maximum size of 200mm x 900mm and a thickness of 200mm.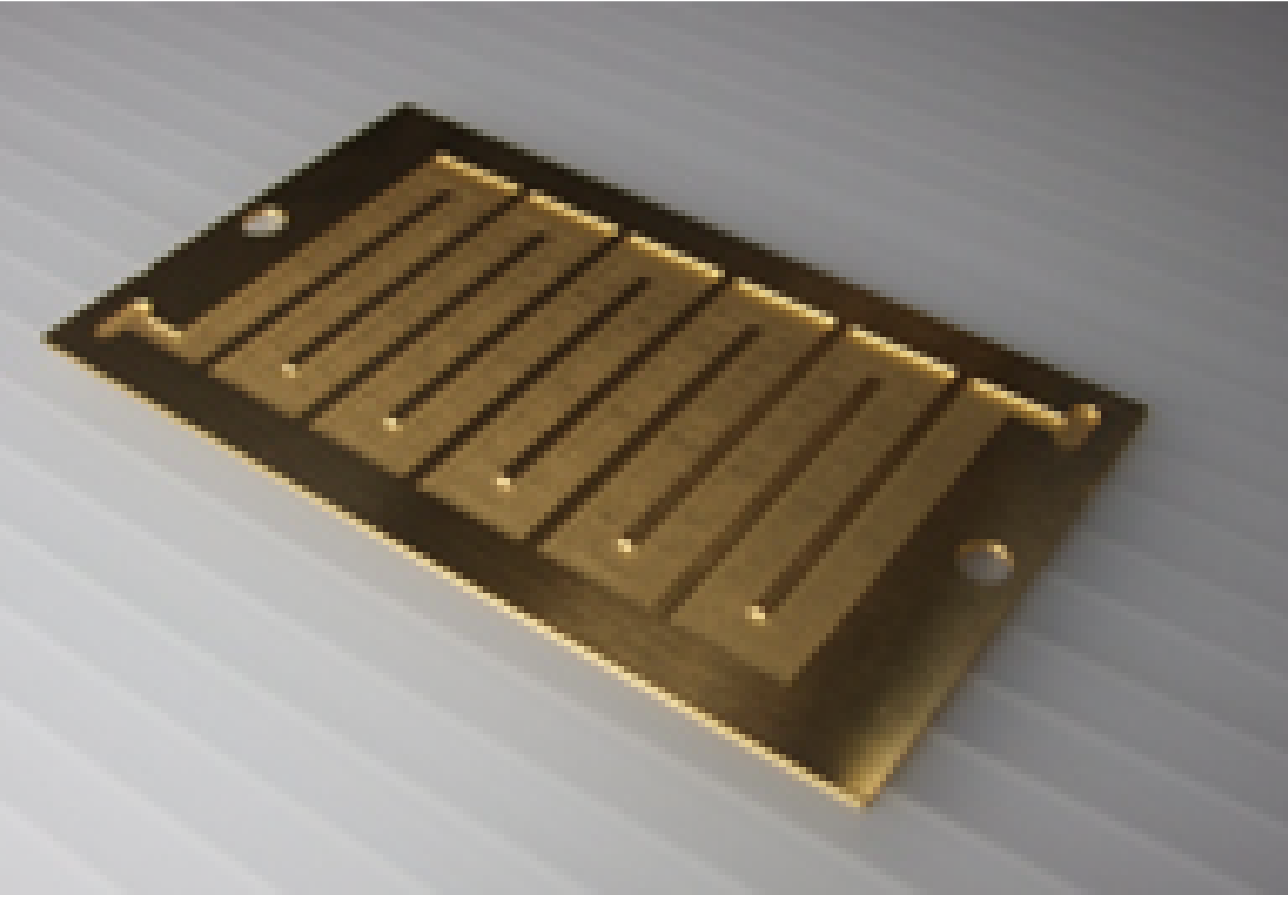 Semiconductor package components
We manufacture lead frames for various ICs and LSIs, various heat spreaders (heat sinks) and other semiconductor package parts.
We can do etching of copper alloys, 42 alloys and other materials of various thicknesses from 0.05t to 0.76t.
Heat spreaders can be coated by nickel, gold or resin on one side.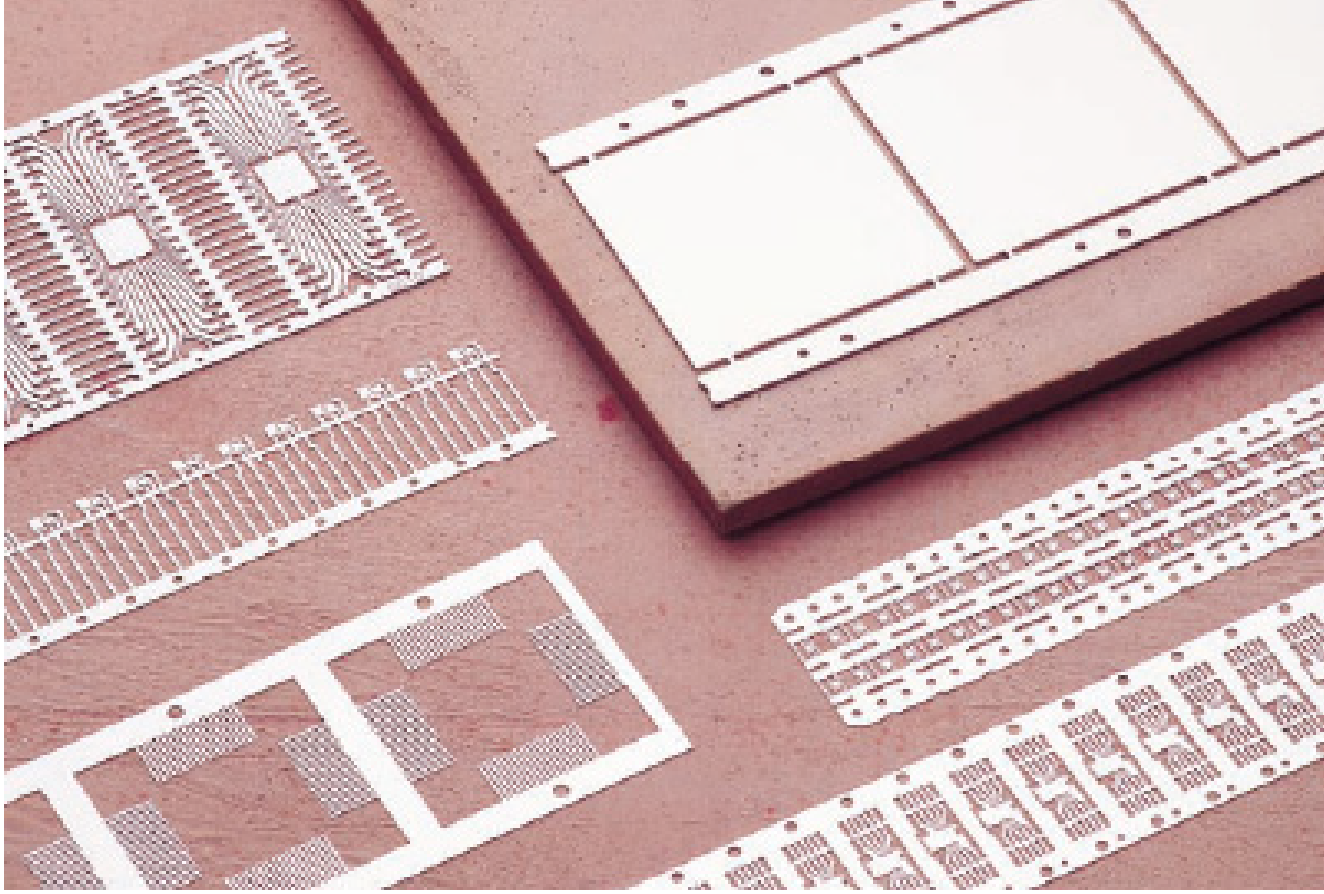 Encoders
We manufacture a variety of rotary encoders measuring the amount of rotation, rotational angle and rotational position.
We have a production system that allows us to offer our products at low prices, especially for mass-produced products.
Please contact us for quotation.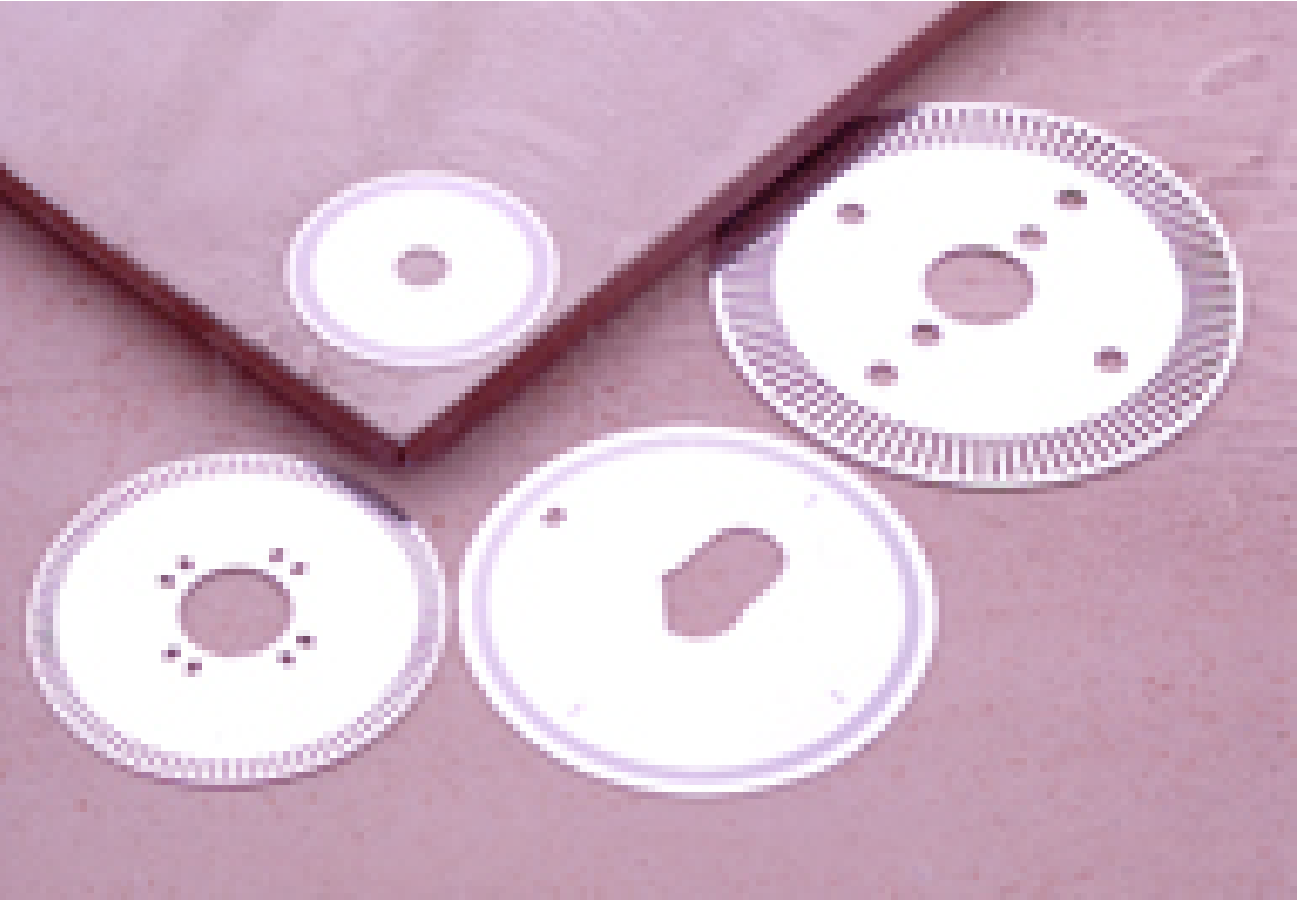 Cutter parts
Our unique know-how allowed us to reduce the tip R, the inevitable phenomenon peculiar to the etching process, to the minimum possible value.
If you need a shape with a pointed tip, please consider our photo etching services.